March 2021 | Alison shows off the UNIQUE and ORIGINAL exterior paint job that was completed by a variety of Volunteers of all ages.
Colorful Persistence
Check out ALL the colorful Animal Mascots, Inspirational Messages and Creative Artwork: Butterfly; Hummingbird; Mermaid; #Gratitude; Believe in yourself. Believe in your Dreams.; "Its Totally Possible" Lobster; "Embrace Your Uniqueness" Peacock; and "In every moment there are infinite possibilities.
Follow Persistence
This is just the beginning of the JOURNEY for Persistence as She will undergo a MAGICAL Transformation in order for Her to serve Humanity as an Inspiration Station.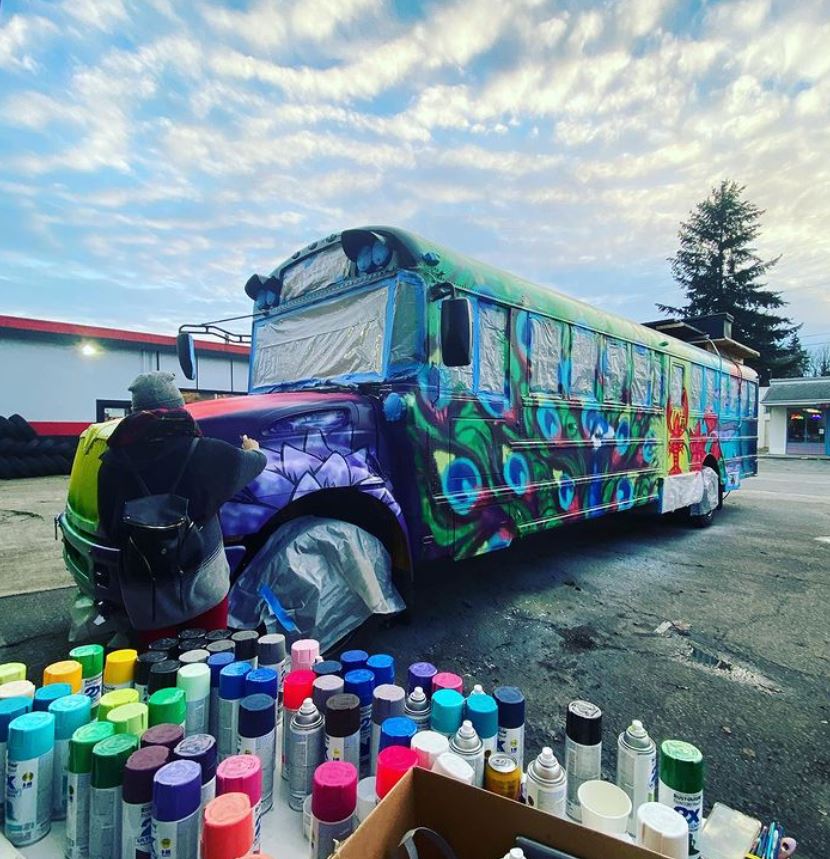 Magic Bus Dreams is fueled by donations and voluntary contributions to sustain general maintenance, repairs, fuel, supplies and general overhead to keep Persistence operating.